Lemon Group is represented by a set of boutique consulting firms , having offices in the UK, in Singapore and in India. We offer services like Tech Transfer, Knowledge Transfer and IP Protection in over 30 countries.
In addition to the above, Lemon offers its proprietary audit services, titled Lemon "Content & IP Audit" (CIPA), which was launched in 2012 and as a part of our Go-To-Market strategy we approach the large media/content companies through our established partner network. Over the past 06 years ,we have built up an ecosystem of a partner network that comprises of large technology and audit companies like Tech Mahindra, TATA Communications UK, Ernst & Young.
These partners see a lot of value in Lemon CIPA and it helps them to increase their share of wallet in their media/content accounts by positioning Lemon CIPA, as this plays a business transformation tool for the content companies.
Lemon owns the Intellectual Property on this service and this service today regarded as a service which is first of its kind.
As of Feb 2018 ,Lemon Advisors UK, the UK arm of the group has been recognised by the Department of International Trade (DIT) of the UK Government, as an unique disruptive technology of exceptional global potential, being led by a professional management team.
---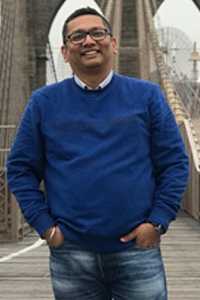 Subhash is a veteran in the telecom, media and converged technology space and he runs a set of tech advisory companies (in the UK and in India), focused on helping tech. companies achieve growth and scale in over 30 countries, in 04 sectors.
He also has a few innovations to his credit, one of them being the Lemon "Content & IP Audit" (CIPA) Service, an IP Re-Harvesting audit process for large motion picture and broadcast companies which is distributed globally through an ecosystem of blue chip audit and technology companies.
He is also the Founder & Chair of "Technoplat", (www.weareTechnoplat.tech) having offices in the United Kingdom and in Singapore. Technoplat runs a tech think tank in Singapore that aims to help the critical mass by driving innovations. In the UK, Technoplat is set up to help Startups and Innovators.
He has a senior level corporate experience of over 18 years, with an impressive track record, followed by a successful entrepreneurial journey since 2011. He has collected diverse exposures, ranging from Heading Enterprise Sales & Product Management to Heading Strategic Alliances to being single headedly responsible for setting up of one of India's largest Retail Broadband Network. He has headed a few big innovations in the India/APAC mobile space as well as helped to build a few successful start-ups apart from his own venture.
Having worked in multiple geographies across India, APAC & Middle East Region as well as in the European Region, he has developed an in-depth understanding of the telecom and media landscape of these regions as well as developed strong relationships with the CEO/CXOs from these regions.
In July 2017, Technoplat Pte. Ltd. , in partnership with Global Tech Advocates, London launched "Tech Singapore Advocates" in Singapore, which saw over 100 CEOs across banks , FinTech and government sectors attending the event. Tech Singapore Advocates , based out of Singapore was operating in 06 countries across the region, namely Indonesia, Vietnam, Thailand, Philippines, Malaysia and Singapore.
In February 2018, Subhash was inducted as a member in the "Global Entrepreneurship Programme" (GEP), run by Department of International Trade (DIT), UK and his advisory company Lemon Advisors UK Ltd. was described by DIT as an "unique disruptive technology of exceptional global potential, being led by a professional management team". In April 2018, Subhash was endorsed by Tech Nation UK for a Tier-1 UK Visa for Exceptional Talent in Digital Innovation.
Subhash is a Mentor as well as a regular speaker in colleges and international business forums.
Subhash is based in London from where he runs his global operations for Lemon Group (www.lemon-group.biz).
---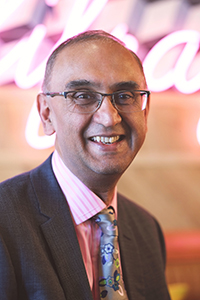 Nitin Dahad is the Non-Executive Director at Lemon Advisors UK Ltd. Nitin has 30 years' experience in international technology and digital media, as well as in economic development and education.
He has a track record of building companies and brands, developing and implementing marketing strategies to take them into international markets. He has also worked extensively as a specialist advisor to the British Government trade body, UK Trade & Investment (UKTI), to assist companies and facilitate international business growth and expansion for British high-tech companies into the USA, Brazil, India and Africa.
In the 1990s, he took microprocessor start-up ARC International to the USA and helped build it from zero to a successful stock market flotation with a billion dollar valuation within two years. More recently, he chaired the Centre for Integrated Photonics, and steered its sale to Huawei. In 2002, Nitin co-founded one of the first one of the first online magazines giving practical guidance for tech entrepreneurs and investors, The Chilli.
He has also been invited to speak or be involved at many conferences on international business, technology, innovation and economic development by organisations like FIESP (Sao Paulo, Brazil), FIERGS (Rio Grande do Sul, Brazil), IASP (International Association of Science Parks), Global Innovation Summit, the IEDC (International Economic Development) annual conference, Social Media Week and many more.
In the public sector, Nitin sits on the Council of the University of Essex, and previously served on the board of the University of Hertfordshire. He was also a board director of a regional development agency in England.